ASJUSD selects Dr. Barbara Dill-Varga as its next
Superintendent of Schools at the March 8, 2023 Board of Trustees Meeting.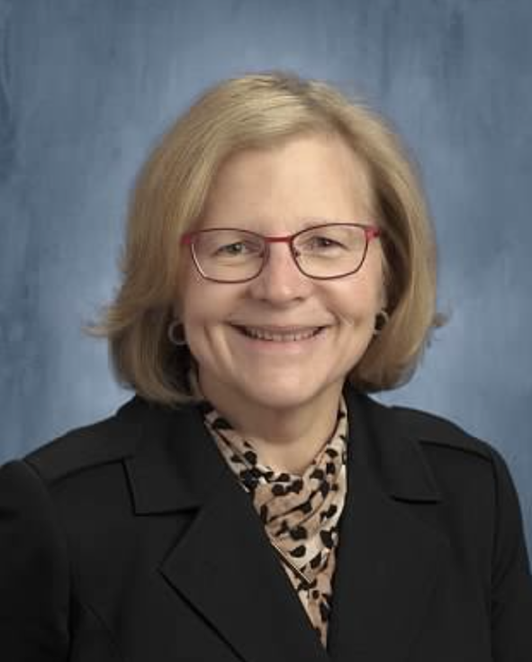 March 8, 2023
San Juan, California (March 8, 2023) - The Aromas-San Juan Unified School District (ASJUSD) Board of Trustees selected their Interim Superintendent Dr. Barb Dill-Varga as the district's new Superintendent of Schools. The Board voted unanimously to approve Dr. Dill-Varga's appointment at the March 8, 2023 Board Meeting, effective immediately. The superintendent search began in November with stakeholder input. The Board selected Dr. Dill-Varga from a pool of talented applicants. Board President Casey Powers said: "In seeking feedback from our community, we were constantly told, 'We want Barb or someone exactly like Barb."
Dr. Dill-Varga earned a doctorate degree in education from Loyola University-Chicago, an MA in English from Northwestern University (IL), BA in English from Wheaton College(IL), and admin. credentials from Concordia University-Chicago.
Beginning her career as a high school English teacher, Dr. Dill-Varga gained site and district level administrative experience in three suburban Chicago districts. Her areas of focus included: curriculum, instruction, teacher evaluation, grants, technology, special education, and student services. A teacher of teachers, she soon earned distinction as a leader in professional development and served as an adjunct professor training future principals at Concordia University. As Asst. Supt. of C/I at Maine207,she developed a team of instructional coaches who helped her build The Clear Project, a state recognized teacher action research program.
In 2017, Dr. Dill-Varga came to California as Carmel's Superintendent. As the fourth superintendent in four years she: solidified district/site leadership; upgraded technology; initiated a new vision for the alternative high school; completed a 10 year master facilities plan; prepared a 2020 bond campaign; secured a 1M school safety grant; advanced social emotional wellness; and maintained a AAA bond rating for a 52M budget. In addition to District Distinguished Awards by CDE, her proudest accomplishment was receiving the U.S. Dept of Ed's Green Ribbon School District Sustainability Award in 2020 for environmental literacy.
In August of 2022, she was hired as ASJUSD's Interim Superintendent. Focusing first on people, she has built relationships and grown partnerships. She solidified her leadership team with key hires, providing a management structure that provides space and time for them to lead. She has addresse certificated and classified shortages, improved professional processes, tackled facilities issues,heat mitigation, and the seismic study related to San Juan School's future. Her focus is on making clear, transparent student-based decisions to build trust and point to the optimistic future she sees for ASJUSD. As the daughter of a first generation, single parent, Dr. Dill-Varga is excited to help this district become one that in her words, "helps all students become the changemakers the world needs."
Dr. Dill-Varga said: "I've fallen in love with this extended community, this school board, and all of its employees. Our uniqueness and our small size is our superpower. It means we can know each student "by name and need." When we keep the students in the center of our hearts and are relentless about using that to guide our decisions, nothing can stand in our way. And that makes us unstoppable on our journey to become a destination district."
Dr. Barb and her husband Steve live in the Carmel Highlands. She has one son Alex, who with his wife Sarah, now lives and works in Connecticut.